(910) 934-8784

662 Hubert Blvd 

Hubert, NC 28539


Brocato's Towing...910-934-8785

We have all your towing needs and the best customer service in the business; whether you need towing or unlocks we've got you covered. We are a fully insured and base authorized towing company.

At Brocato's Towing, we understand that no one likes to be stranded alone on a dark road; we provide prompt timely service in your time of need and we handle your vehicle with the care and concern that it deserves.

At Brocato's Towing, your vehicle is insured and safe so if you need overnight storage in our facility you don't have to worry. We provide emergency roadside assistance 24 hours a day within Jacksonville, NC and surrounding areas.

*******************We buy JUNK cars********************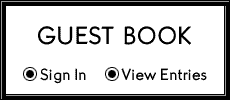 ​On July 3rd & 5th 2015: Brocato's Towing had a great opportunity! We towed for the Global RallyCross on the Air Station. Here are some pics that were taken there and from the TV when it aired.